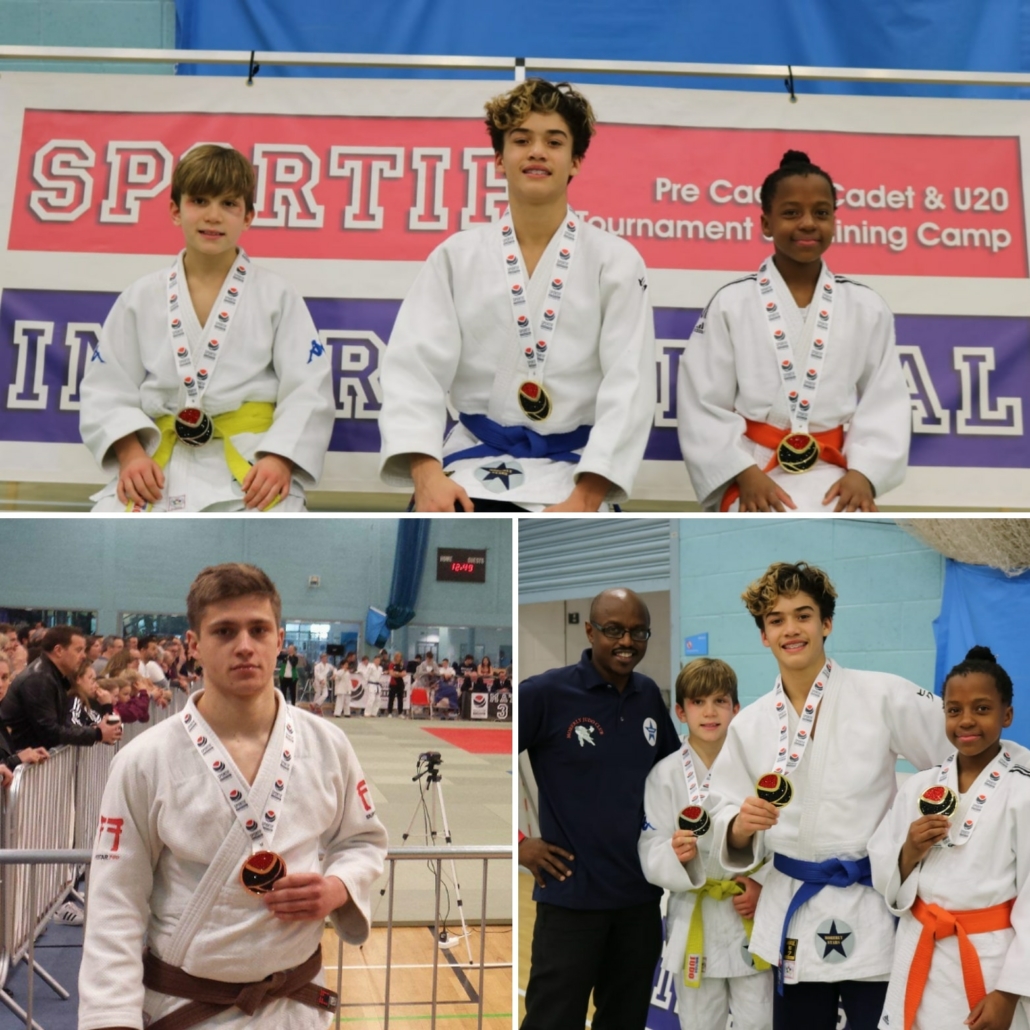 Moberly Stars at the Sportif International
The Sportif International was definitely the toughest event we have fought for a while. The event which is usually held in Scotland relocated to UEL this year and with an entry of over 500 from a variety of nations as far away as Canada and the US, it was an extremely high level event over the 4 groups (Minors, Pre-Cadet, Cadets and Juniors). Run by Peter Gardiner and his Sportif Judo Team with the support of the London Area team, it was a superb event and we hope it returns to East London next year.
In the Minors group, Myeisha showed her class with a very professional performance to win the Gold in the u36k. Luca in the boys u38k, only just made the minimum age requirement and won a silver. It was made more remarkable because he is still a yellow belt.
In the Pre-Cadets, Luan avenged his defeat at the National Championships to defeat the current Champion on his way to winning the u55k category with his typically impressive throwing skills. In the u38k, Omar experienced an extremely rare lapse of concentration and Ali ended the day in 9th place, while Liam (u42k), Corey (u50k) and Maddie (u57k) picked up more worthwhile experience.
Cadets Oliver and Alex (u50k), Amel (u52k) and Anna (u57k) found the going a little tough but put in extremely positive displays.
Arseiy, won an excellent bronze in the u81k Juniors, coming back from a defeat by penalties in his first contest. While Tyrese, after an excellent start, lost for a bronze in the u73k and ended the day in 5th.
https://moberlystars.com/wp-content/uploads/2018/04/IMG_20180401_211840_448.jpg
1564
1564
admin
https://moberlystars.com/wp-content/uploads/2021/07/WEb-site-logo-003.png
admin
2018-04-01 22:58:31
2023-05-13 16:17:33
Moberly Stars at the Sportif International