MEMBER ONLY BOOKING. For more information on becoming a member, visiting, or book a taster class please click here.
Instructions for booking multiple children:
Instructions for multiple bookings
Step 1:
Please click the "select" button on the classes you wish to book. You'll also be able to book classes on different days: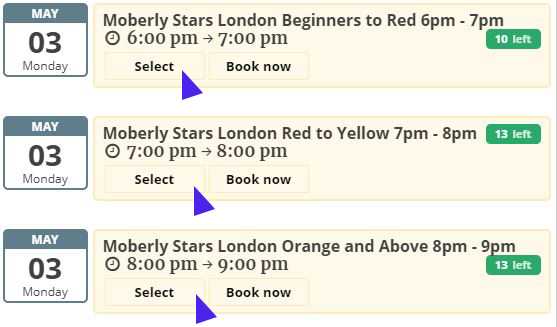 Step 2:
After you have selected all the classes please click the "cart" icon to confirm each booking: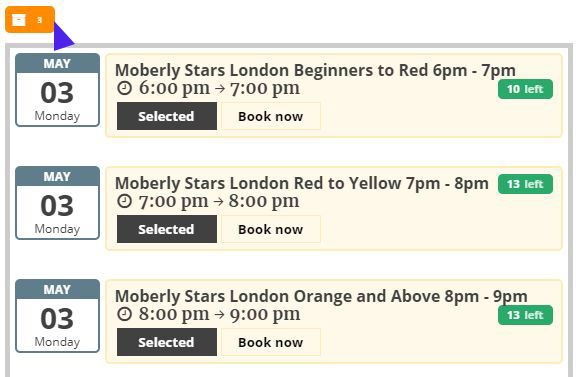 Step 3:
Confirm booking: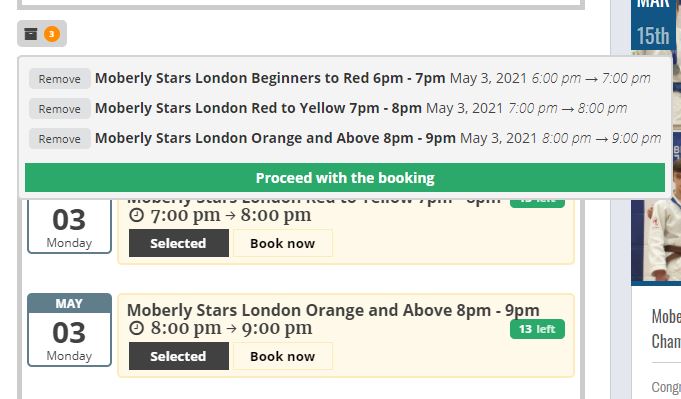 Step 4:
Go through each class and confirm your name and email address and the number of participants.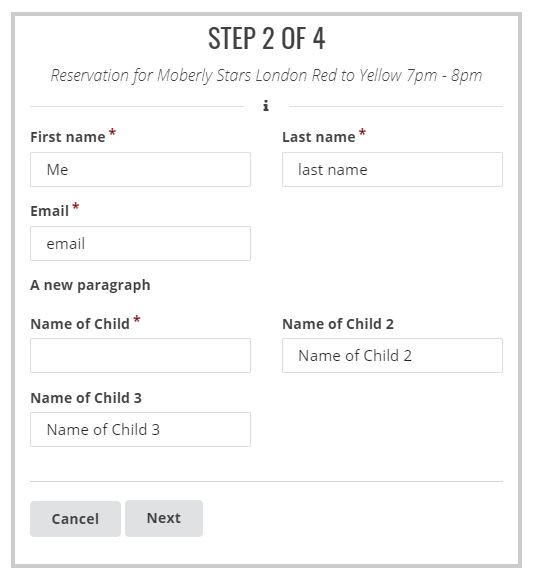 Step 5:
Once you reach the summary please confirm all details are correct. (Please ignore the Administration message, you will not see this)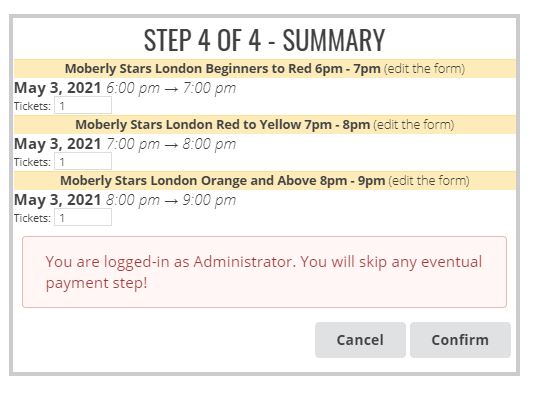 Jan
Feb
Mar
Apr
May
Jun
Jul
Aug
Sep
Oct
Nov
Dec
Contact Us
T: 07949 219 175
E: Mobstar8@aol.com