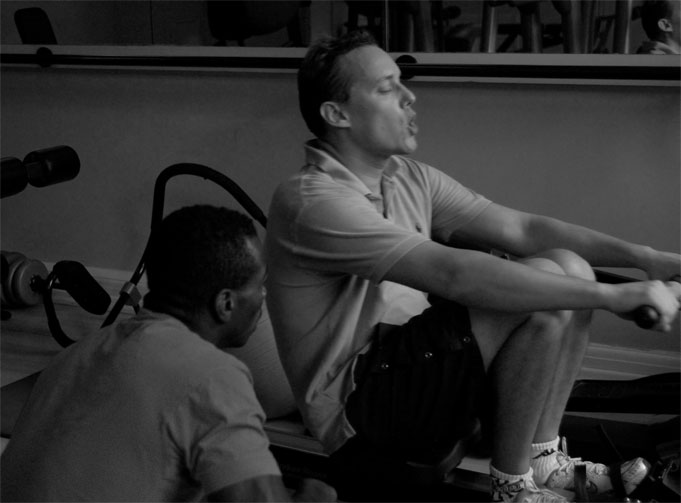 "Working in the City with early starts and late nights means that, like many people in my circumstances, I find it hard to stick to a regular fitness regime. Although I had a pretty good level of underlying fitness, working with Winnie took me to the next level, with tailored exercises to improve my muscle toning, giving me greater vitality. Winnie has the perfect skill-set for a personal trainer, combining an infectious personality with a strong drive and professional commitment to meet my fitness targets" Nick H, aged 32 (Equity Capital Markets)
MORE ABOUT WINNIE
Winnie Graham is a fully qualified personal trainer and judo coach. He is a member of the Great Britain Masters judo squad, and competes for Great Britain at international level, winning two European Veterans titles in 2012 and 2013 and taking the bronze medal in the Masters World Championships 2008 in Belgium, and the gold medal at the British Open Grand Masters Tournament 2010 in the 66kg category.
Winnie is heavily involved in teaching judo in schools. He has delivered judo classes to primary schools, colleges, universities and community projects. He has worked with the British Judo Association to deliver the 'Schools to Judo' government program.
Whether you are looking to undergo intensive personal training, simply want to improve your basic level of fitness, or are looking to take up or improve your judo, Winnie brings with him a determined professionalism, but also a sense of humour and empathy.